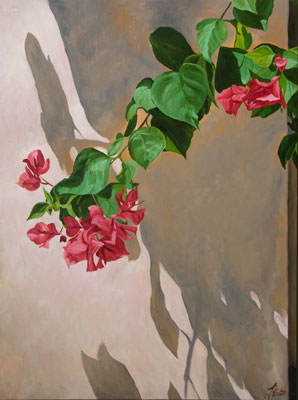 Red Bougainvillea
Red bougainvillea casts warm shadows against a concrete wall. The branches wave gently in the breeze.
oil on stretched canvas
40×30″
Black metal canvas floater frame
Original SOLD
Gallery wrapped canvas with painted edges for hanging without framing
Signed limited edition prints are available in Large size 13×9.6″ print area $125.
Keywords: plant, tree, flower, leaf, leaves, floral, wall, concrete, shadow, sun
Colors: red, green, pink