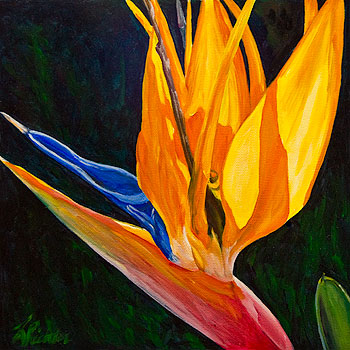 Bird of Paradise
Not my usual type of bird but this bird of paradise is almost as colorful when it blooms.
Alkyds on mounted canvas
10×10″
Museum matted and framed in a brushed Graphite metal with plexiglas.
SOLD
Signed limited edition prints are available in standard size 8×8″" print area $95.
Keywords: plant, flower, flora, floral
Colors: yellow, orange, red, blue