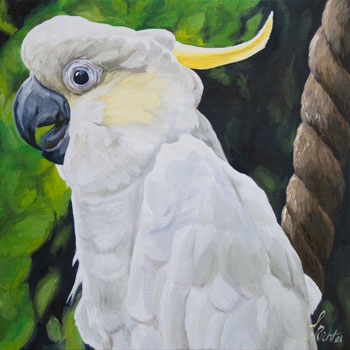 White Cockatoo
A playful white cockatoo chats with his neighbor next door. He is friends with the Blue Flirt.
oil on stretched canvas
18×18″ each
Blackwood canvas floater frame
Original SOLD
Gallery wrapped canvas with solid painted edges for hanging without framing.
Signed limited edition prints are available in standard size 8×8″" print area $95.
Keywords: animal, bird, parrot, cockatoo
Colors: white, yellow